Our services
VASTview Studios is a Melbourne-based global leader that specialises in developing virtual reality for architectural firms, developers, building companies, real estate agents, marketing agencies and private builders.
Our high-quality service provides Computer Generated Artistic Images (CGI's) for off-the-plan project marketing.
This allows the viewer to experience what it is like to fully immerse themselves within the interior.
Highlights the benefits of what is on offer and closely connects the purchaser to the overall experience.
---
Market segments we work with:
Real Estate Agencies and Project Marketing Teams:
We visually communicate the projects scope with stunning realism. By collaborating closely with project teams, VASTView delivers outcomes which attract the most studious of buyers. VASTview understands the costs involved with selling off-the-plan projects. Therefore, we offer options which are aimed at cost effective Project Marketing requirements.
Developers:
We conceptualize the project in for all stakeholders to appreciate the intentions of the finished building. Our offers provide an excellent starting point for all levels of development. With competition for selling properties increasing, it pays to provide the best marketing campaign available within budget.
Architects
:
Understanding the design intent of how a project will look is at the cornerstone of our work. We work attentively with architects and designers who may need the 3D services on a part-time or occasional basis.
---
Competitive Prices
Our company has very competitive pricing. We take pride in consistently providing our clients with high quality rendering services at a fair price.
Efficient communication
Based in Melbourne, we make it easy for you to communicate with us regarding changes, ideas and much more. Our artists come from architectural backgrounds and quickly convey your ideas and technical drawings into 3D images precisely and efficiently.
Streamline your Business
For design practices, we provide services that lower operational and labour costs for your company. By working with us, you will have access to a wider knowledge base. In addition, you will not have to spend time and money hiring architects for 3D visualisation services. Instead, you can focus on core business processes by delegating. Let us take care of the rest.
Flexibility
With design projects, we completely understand the importance of time. We know that once decisions have been made, the process must keep pace with project timelines. We therefore offer flexible time plans based on your needs, regardless of the workload of the project.
Step by Step Process
We can make changes along the way and believe that the process is an entirely collaborative one in order to ensure the best outcome.
Long Term Options
If you are interested in long term or regular cooperation with VASTview, we offer attractive packages which tie in with your workflow and business needs.
Total Professionalism
Our team is experienced in both large and small scale projects. With seamless teamwork and coordination, we bring together a diverse and impressive range of skills for you to benefit from.
It's never too much!
We are here to provide you the highest service throughout the process and make certain that the results mirror your expectations.
---
1: Camera angle and modeling:
We assist you to set camera angle per image with the best vantage points or let us know the specific position you would like to see the renders from. This is typically agreed upon based on the 2D plans.
We will review and provide documents in order to turn your plans into a 3D wireframe of your design. You may have the opportunity to alter the camera angle at this stage. Then we produce a whitepaper of the scene including selected furniture. 100% sign off required at the end of this stage.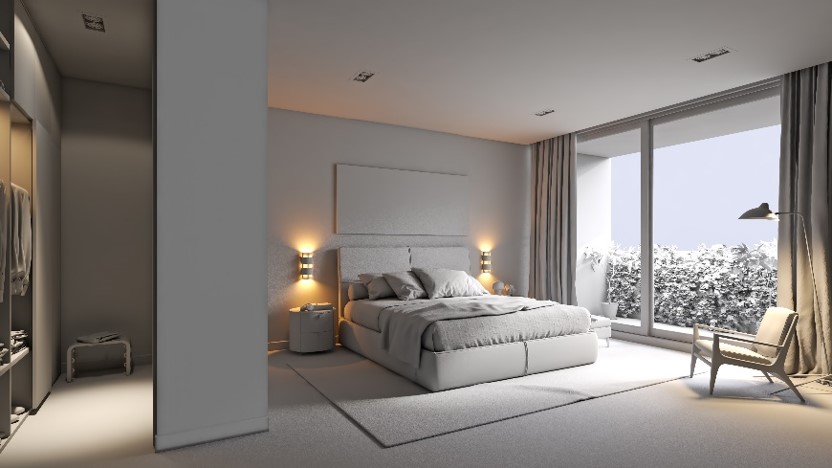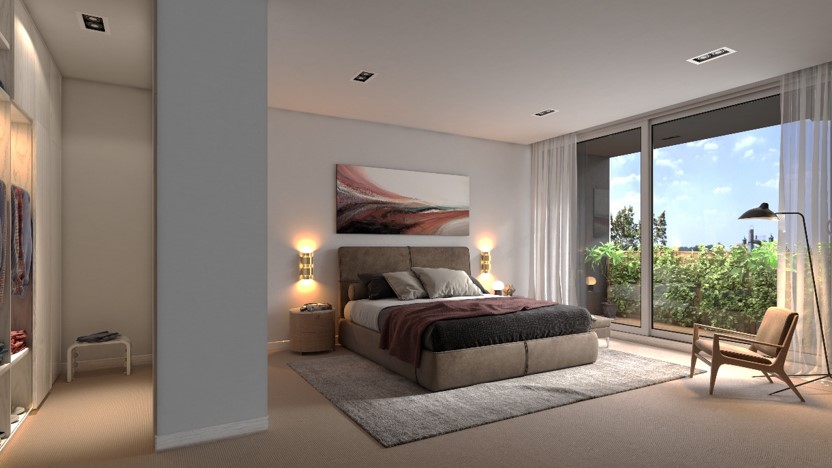 2. Texturing & lighting:
After the 3D models are approved, textures and materials are applied to match your finish schedules. We aim to make them look as realistic as possible.
Mood lighting will be considered during this stage. We create realistic illumination levels based on the position of the light fitting. Then we provide the second draft for the first revision at the end of this stage.
3. Revisions & final delivery:
You are entitled to request 2 rounds of mark ups or revisions. You can request corrections to the lighting, color tones, material looks and minor details of the scene to ensure the outcome matches your concept.
Once all changes are applied, final touches are added to perfect the lighting, color tones and contrast. Final files will be released upon full payment of invoice.